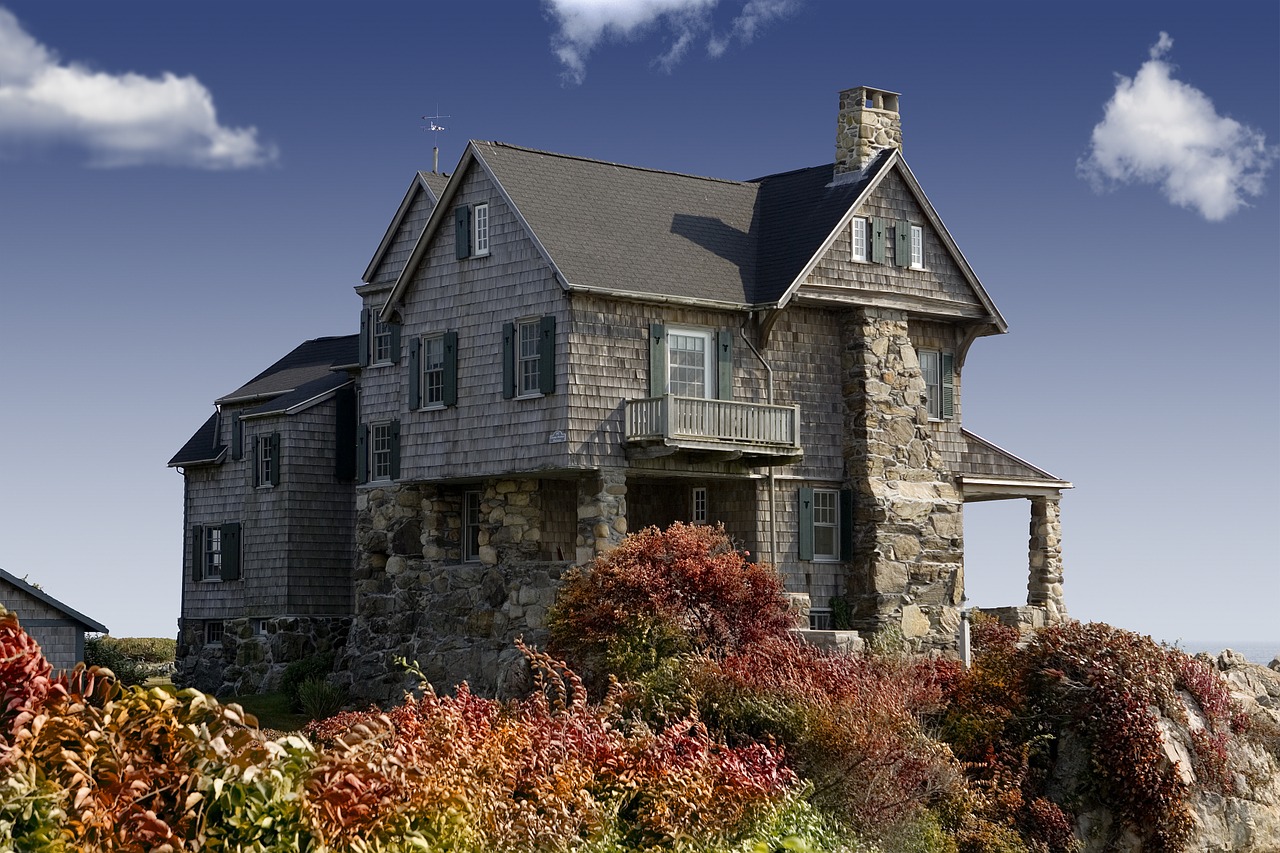 Why Farmers Home Insurance is a Smart Choice
Your home is probably your most valuable financial investment. But it's so much more than that! Your home represents your family, your lifestyle, your escape from the world outside, and that reward for years of hard work and dedication. And Farmers understands how vital it is to protect that. With Farmers Home Insurance, you get so much more than just coverage.
Customize your Home insurance policy with plenty of coverage options
Farmers knows that when it comes to your home, bare bones, "one-size fits all" coverage just won't cut it. You need insurance you can count on, and coverage you can make your own. After all, every house isn't the same…so why should every homeowner's policy be?
That's why Farmers offers a variety of smart coverage options, to let you build your homeowners policy your way. So when the unexpected happens, you know that your insurance will be there working for you, exactly the way you need it, to make things right again.
Condo Coverage Considerations
Farmers Condominium insurance allows you to select the coverage you want for the things you value most, like:
Your condo – You're covered for accidental damage to improvements you make in your unit that your association's policy does not cover, up to your condo insurance policy limits.
Your possessions – Insurance covers your personal belongings too, up to your policy limits.
Your assets – Condo insurance can help protect your assets from liability claims if you are sued.
Here are some questions to ask yourself when considering coverage: 
How much would I need to cover my financial investment if disaster did strike?
What would it cost to replace my personal belongings in my home?
If someone threaten to take me to court, would my assets be covered?
Mobile & Manufactured Home Insurance
While most mobile home policies only cover your home for certain specified perils, Farmers policies cover most perils and offer options to customize your coverage.
Mobile and manufactured homes are different than other homes, and Farmers understands that mobile home owners have different coverage requirements too.
That's why Farmers Mobile and Manufactured Home insurance provides specialized coverage, designed specifically for the mobile home owner, that:
Covers most direct, sudden, and accidental incidents unless excluded in the policy.
Includes liability coverage for you if you're legally responsible for an accident.
Landlord Insurance: Coverage For Rental Properties
If you rent your property, Farmers offers insurance that meets real-world expectations. We specialize in helping landlords like you get the coverage you want at a good value.
Do you rent out residential property you own? Maybe it's an investment, or maybe it's a core source of income. Either way, you should consider protecting your property and your interests as a landlord.
The following are eligible for Landlord / Rental Property coverage:
Landlords with multiple properties
Single, duplexes, triplexes, and quads
Row homes
Older and lower-value homes
Homes with minimal cosmetic conditions
Properties under minor renovation
Vacation rental homes
Short term rentals (daily, weekly, monthly)
Vacant & Unoccupied Home Insurance Coverage
Homes can become vacant for many reasons. Maybe you moved out but haven't sold the property yet, or maybe it's under renovation. Whatever the cause, Farmers understands and has coverage options for you.
Finding insurance for your vacant home can be challenging, mostly because a typical homeowners policy probably won't cover the property after it's vacated.
The Farmers Vacant Home Program though, offers specialized coverage developed for the unique insurance situation of vacant homes and their owners.
How is Vacant Home insurance different from typical homeowners insurance?
Since no one lives there, vacant homes tend to pose more risks than occupied ones. Acts of vandalism, liability, and fire, for instance, are potentially serious issues with a vacant home. Intruders might get hurt on broken floor boards or old fencing, and file a claim or sue. Some typical homeowners policies won't cover these types of risks on a vacant property, but vacant home insurance is an option for you.
What Is Seasonal and Vacation Property Insurance?
Vacation homes can be amazing getaways from the hustle bustle of everyday life, but a vacation property isn't your primary residence, so why insure it like it is?
Seasonal and Vacation Property insurance from Farmers provides coverage for accidental damage, liability, and loss, as provided in the policy.
For your convenience, you can choose a prepackaged policy or customize a policy to meet your specific situation. We don't even require that you insure your primary residence with us in order to cover your seasonal or vacation secondary property.
We've prepared several videos to help you understand your
coverage and make smart insurance choices.
(click the video to watch)
Don't Be Shy!
The worst that could happen is
you experience incredible customer service.
Call us at (770) 864-5134 or